When you're a patient of Spilman Dentistry, we treat you with the same compassion and professionalism we'd offer a family member.
Dr. Spilman and our team have worked together for many years: sharing the same passion about caring for smiles and building real connections with each member of our patient family.
When you visit us, you will always feel like the most important person in the room ... because you are!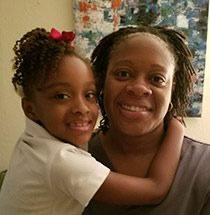 Alex
Dental Hygienist
Alex started working as a dental hygienist in 2010 and joined the Spilman Dentistry team in 2013. She provides gentle dental cleanings, preventive care, and plenty of useful information so each patient develops stronger homecare routines and healthier smiles. Alex loves building relationships with patients and looks forward to catching up on each person's news at their regular recall visits. She also loves working with a doctor and team that support each other in order to provide the best dental care and stress-free visits!
In her free time, Alex's priority is being with her daughter. She loves to skate, too.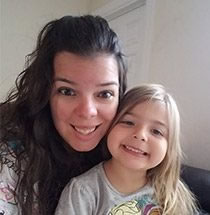 Nicole
Front Desk, Receptionist
Nicole moved to Florida from Canton, Ohio in 2016 and quickly joined our practice. Her background is as a dental assistant, which makes her the perfect fit for the front desk, where she's able to answer patient questions about treatment. She also greets and checks everyone in, handles paperwork, and schedules visits. Nicole especially enjoys hearing everyone's news and making sure they are happy and feel welcome at the office!
When she's not at Spilman Dentistry, Nicole is usually found with her family. She and her daughter love going to the park and the beach. Her family and especially her husband are HUGE Ohio State football fans!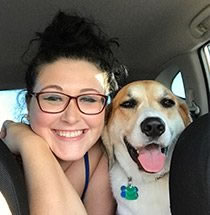 Vanessa
Dental Assistant
Vanessa graduated from dental assisting school in Kentucky in 2014, then went back to school in 2015 for her Florida certification. She's been an integral part of Spilman Dentistry since 2016, and makes sure our patients are comfortable during procedures. She prepares the treatment room, seats and preps patients, and then works chairside, to assist Dr. Spilman during the treatment. With her warm and welcoming manner, Vanessa keeps our patients at ease!
Away from the office, Vanessa loves spending her free time at the beach with her dog and the rest of her family.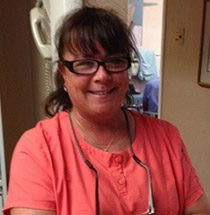 Annette
Dental Hygienist
A graduate of the University of Florida, Annette has been providing thorough, gentle dental hygiene care for more than 25 years. She uses her education and experience to help each of her patients improve and maintain their oral health, and loves seeing a clean, bright smile at a recall visit. Being part of a practice that focuses on individual care, and having the time to build long-lasting relationships with her patients, keep Annette smiling!
Outside of work, Annette loves to travel with her husband, enjoys water activities, and loves rescue dogs.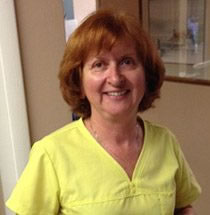 Mira
Dental Hygienist
Originally from Serbia, Mira graduated from the University of Belgrade with a doctorate in stomatology, a branch of medical science that addresses mouth and oral health disorders. In addition to her PhD, Mira is a registered dental hygienist who loves helping people improve their oral health and overall well-being. She provides a range of preventive and maintenance treatment and teaches each patient how to care for their smile. Mira loves being part of a close-knit team that makes patient comfort a priority!
When she's not using her expertise to keep patients healthy and happy, Mira enjoys Skyping with her grandchildren. She's also very active with her church.